Thanks for visiting the MCHS Learning Commons Page!
In the Learning Commons, our goals are to:
- Get students excited about the library space and learning.
- Give students opportunities to work on engaging tasks.
- Provide spaces to work collaboratively, think critically and creatively.
Transition to a place where students DO stuff, not simply a
place where students GET stuff!
Each visit to the Learning Commons provides a different learning environment for students to explore technology, books, experiments, and projects. Students work together to creatively solve problems and learn how to work together in small groups to discover one another's strengths and identify opportunities for development.
We invite you to stay in touch with us!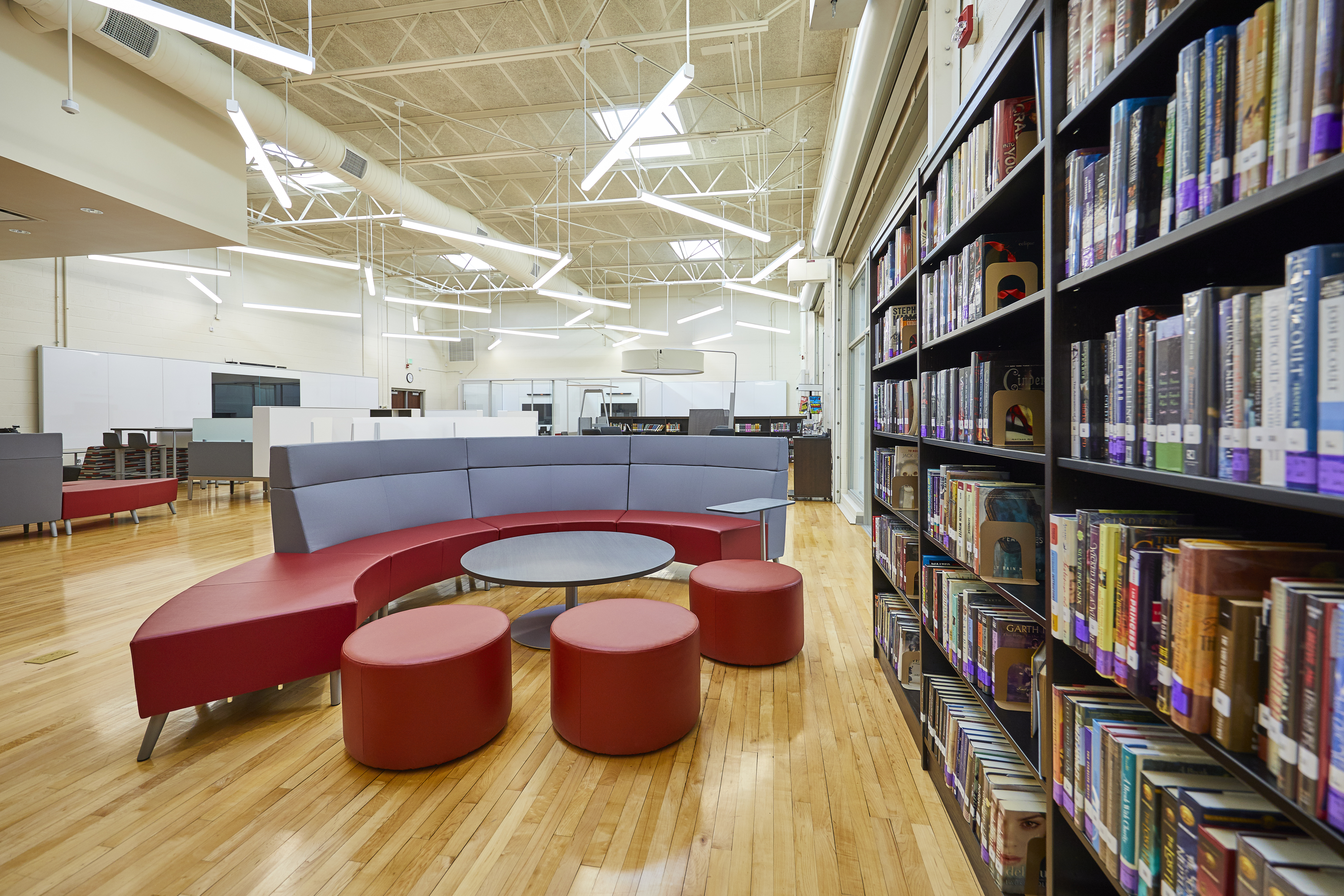 Collaborative and mobile seating options are one of the focal points of our newly renovated Learning Commons space at MCHS.
Various learning environments are set up within the common space allowing student and teachers the option of collaborative learning for small or large groups, as well as, individual quiet study areas.
You can find students in this area throughout the day. The space is scheduled through a centralized system which gives all teachers the opportunity to utilize the space.
Additionally, the interactive space is used for professional development for our faculty and staff and student extracurricular meetings and trainings.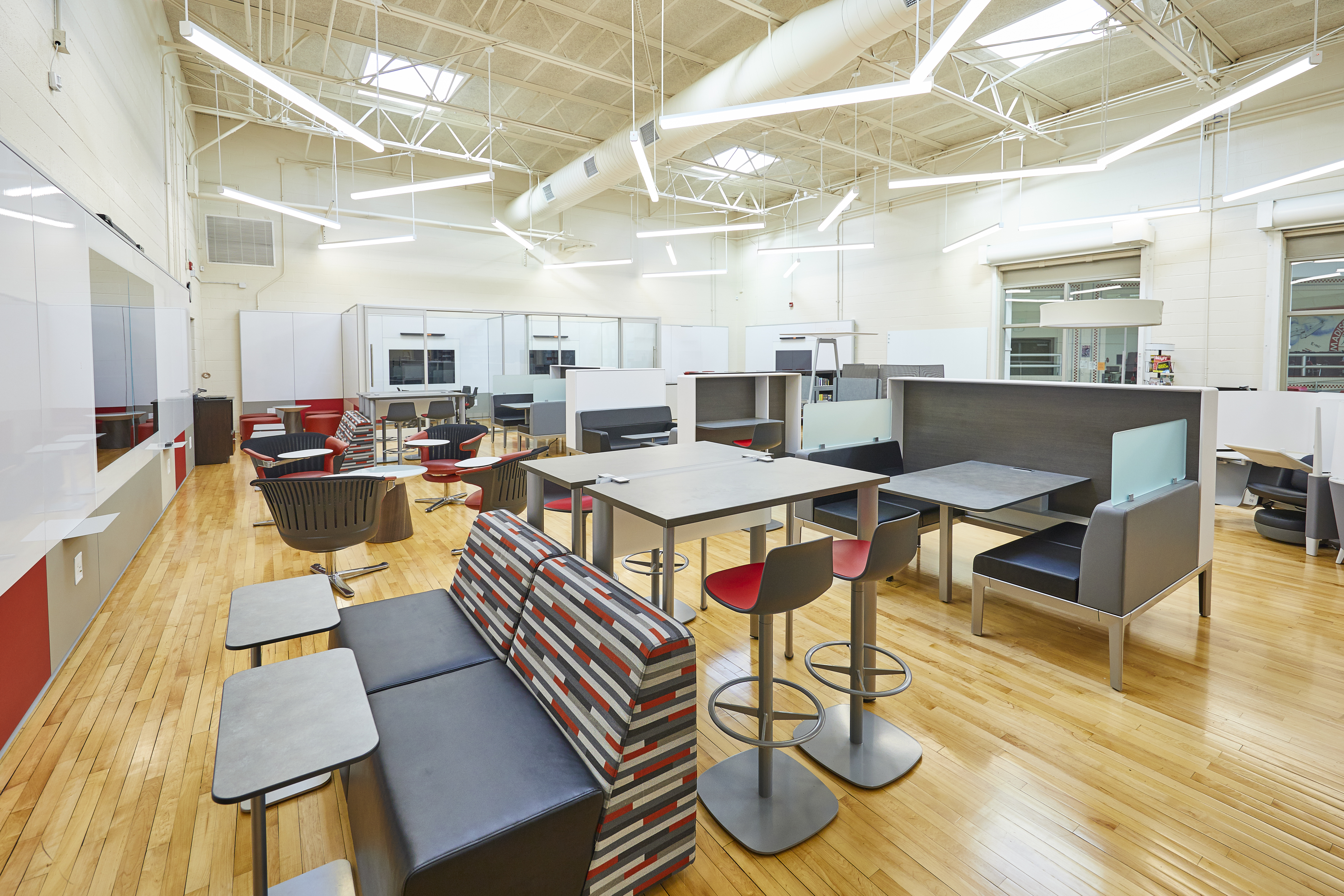 Interactive, touch-screen technology and white board functionality can be found on the walls throughout the space. Student devices connect to the screens which allow collaboration on projects or share-outs during class time.
The enclosed small group areas at the back also have the same technology which lends itself to smaller group work. This type of collaborative teamwork is preparing our students for both college level work or to be work-ready in a team setting with any number of our local employers.
The Learning Commons is very student focused. Our student tech department is located here and students can walk-in at any time for assistance with their devices or they can select a book and utilize the self-checkout system.