In the Learning Commons, our goals are to: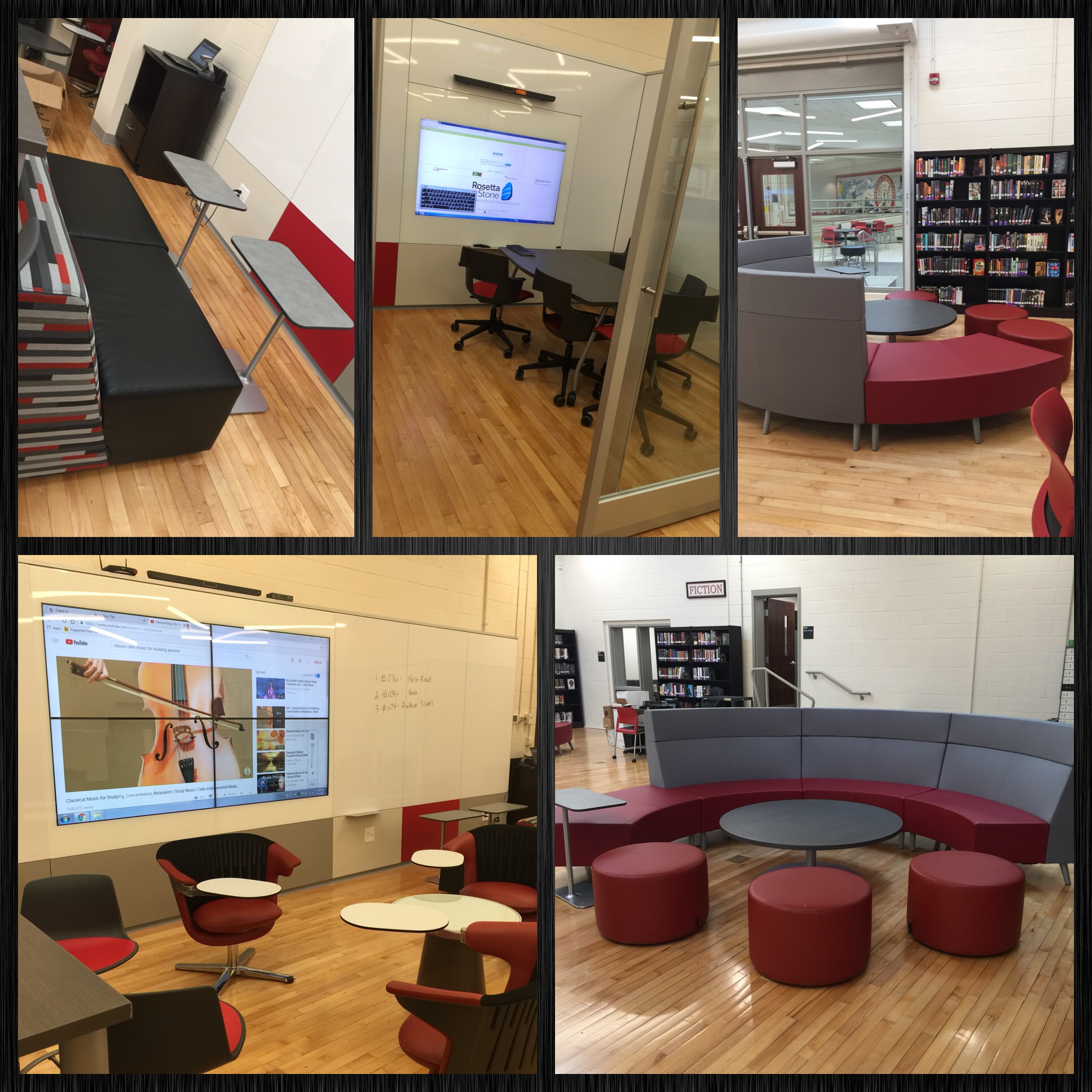 - Get students excited about the library space and learning.
- Give students opportunities to work on engaging tasks.
- Provide spaces to work collaboratively, think critically and creatively.

Transition to a place where students DO stuff, not simply a place where students GET stuff!
Beginning in the 2015-16 school year, library spaces throughout the district began transitioning to Learning Commons spaces. A national trend in education and public library spaces, the concept of Learning Commons transforms traditional library spaces to better incorporate exploratory learning through various methods including print resources, technology, innovation, creativity, and hands-on application.
Further enhancements to the new Learning Commons spaces will include the addition of Maker Spaces within each building. Maker Spaces take the collaborative learning and hands-on element a step further with dedicated space where students can invent, design, create prototypes, which move to production of completed products through the use of 3-D printers. Elementary spaces could begin with something as simple as legos and creation stations for building prototypes with an entry level 3-D printer to bring designs to life. At the secondary level, junior and senior high schools, the equipment and spaces would become more sophisticated as student abilities expand.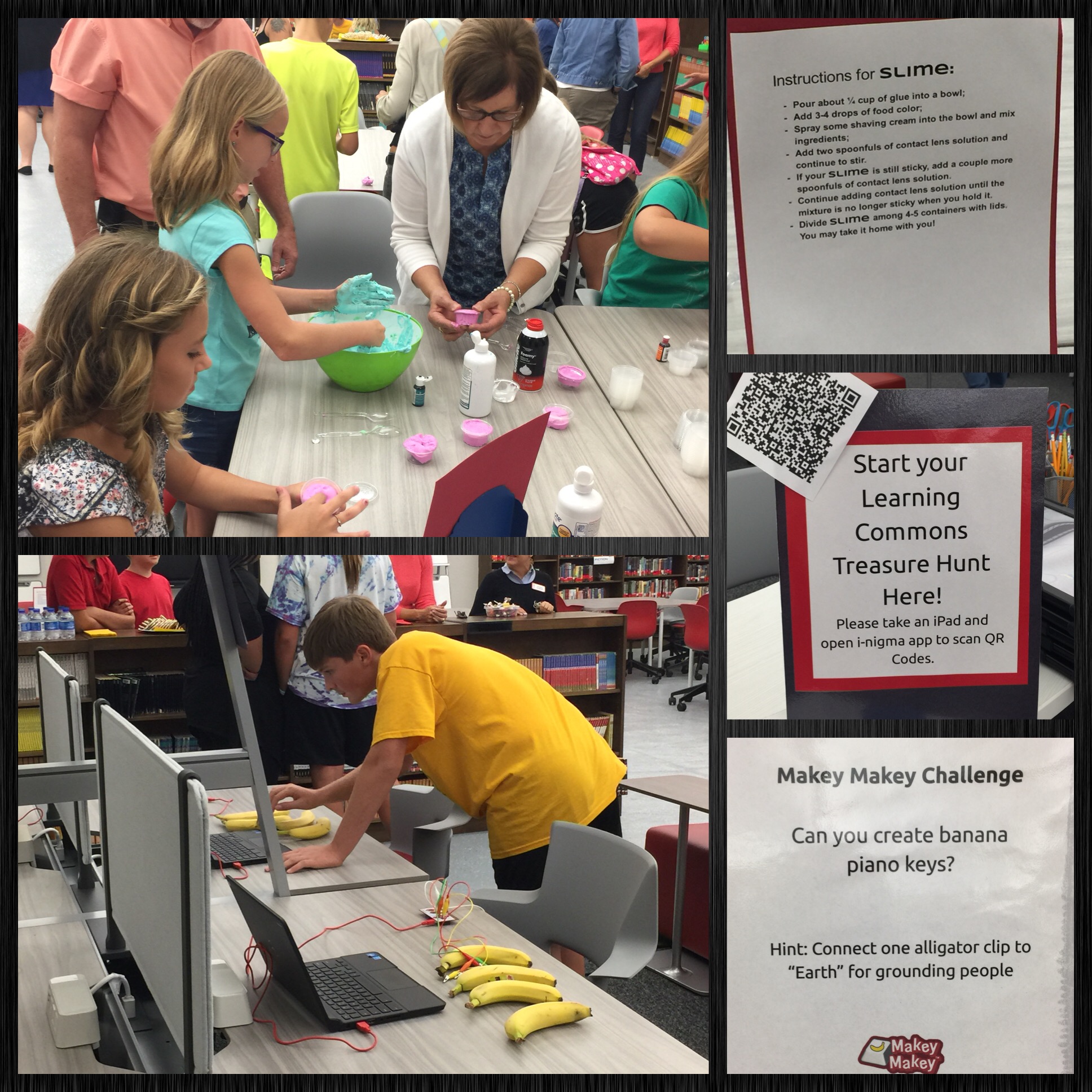 Maker Spaces are cross-functional learning spaces where students bring curriculum lessons from other classes, such as PLTW, from concept/lesson, to design, through completion with a take-home model. We are very excited to be able to offer this opportunity for our students. Our Learning Commons team creates a diverse, creative, and challenging curriculum to help students think critically and take a concept to completion.

Pictured above is our high school Learning Commons. Complete with interactive boards and small group collaboration spaces, students gather to work on projects, do group presentations, or stop in for a quiet study break between classes. Our student tech repair team can be found each day in their corner space available for students who may need their devices repaired.


To the left, students take part in a Learning Commons Treasure Hunt where they utilized technology and good old fashioned, hands-on learning to create piano keys with bananas, programmed iPads to race robots through a maze, or made a colorful batch of homemade slime! This was a great night of exploration for students and parents as we introduced our new space!