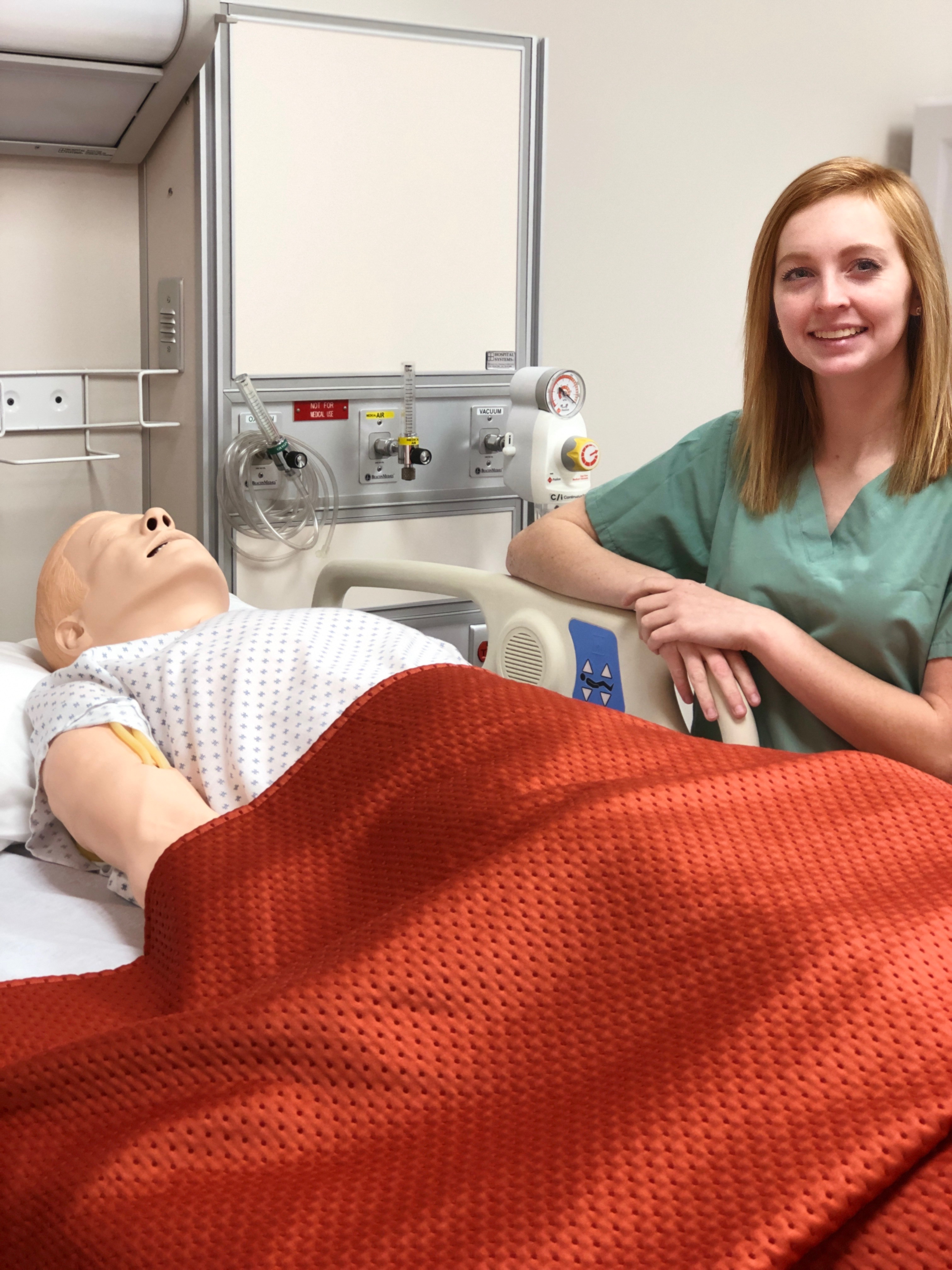 The Medical/Health Sciences pathway at Madison Consolidated High School provides a foundation where students can choose to continue their academic journey toward a two or four-year program. This pathway leads to a wide range of possible careers and, combined with our PLTW curriculum and our strategic partnership with Ivy Tech, exposes students to opportunities within the region.
Careers in the medical and health sciences field are becoming more and more advanced. Regionally, the healthcare career sector offers high-demand, high-wage employment opportunities. Our goal is to align the curriculum with students' professional goals and area health care employer needs. With courses in biology, chemistry, anatomy and physiology, medical terminology, and PLTW Biomedical, students will begin to explore their interests in careers
ranging from direct patient care to research and development to imaging and diagnostics. Students will also have opportunities for work-based internships and job shadowing.

Medical Assisting
Students get to participate in simulation labs acting as a member of a healthcare team to prepare for the real world as a Medical Assistant. Classes will focus on patient care, venipuncture, electrocardiogram, vital signs, injections, medical coding, electronic charting, and medical records. Students will learn in a variety of settings, including a computer lab, phlebotomy lab, laboratory skills lab, and clinical skills lab. This training prepares students to sit for the Certified Medical Assistant certification exam through the American Association of Medical Assistants, which is becoming a credential requirement for most employers.
One year commitment (Senior year)
At the completion of the program students earn:
Ivy Tech Technical Certificate (TC)

Total of 33 college credit hours
CNA
Certified Nursing Assistants are a critical part of the healthcare team. CNAs are often the primary caregivers of patients and assist with daily activities such as bathing, dressing, and eating as well as measuring vital signs such as blood pressure and temperature. Students in the Healthcare Pathway will complete five credit hours of post-secondary coursework (HLHS 107) in preparation for the Certified Nursing Aide licensure examination. The program is 16 weeks and students will complete 48 classroom hours, 32 lab hours, and 48 clinical hours.
This program prepares individuals desiring to work as nursing assistants with the knowledge, skills, and attitudes essential for providing basic care in extended care facilities, hospitals, and home health agencies under the direction of licensed nurses. Information is presented on the health care system and employment opportunities at a variety of entry levels. Includes an overview of the health care delivery systems, health care teams, and legal and ethical considerations. Individuals who successfully complete this course are eligible to apply to sit for the Indiana State Department of Health (ISDH) certification exam for nursing assistants. This course meets the minimum standards set forth by the ISDH for Certified Nursing Assistant training.
At the completion of the program students earn:
CNA License

Total of 5 college credit hours
Pre-Nursing
Completion of the pre-nursing coursework allows students to directly apply to the Ivy Tech nursing program after high school. Students in the Ivy Tech nursing program have opportunities to care for real patients in a variety of clinical settings, and skills are also learned in simulation labs. The growing use of the simulations allows students to assume roles not available to students in a clinical setting. This allows them to make critical choices and see the results of those choices. We utilize a variety of learning strategies in the classroom and clinical settings to appeal to every learning style.
The majority of our ASN graduates go on to work in a hospital, and our PN graduates primarily work in long-term care. The demand for LPNs will only continue to increase as populations continue to age. Students can graduate in 3 semesters once admitted to the PN program, and with 3 additional semesters can complete the ASN program.
Apply to the ASN by May 18 of the academic year to start following August or Apply to the PN by September 1 to start following January.


For additional information or to learn how to get started, please contact your school counselor in the Student Services office.