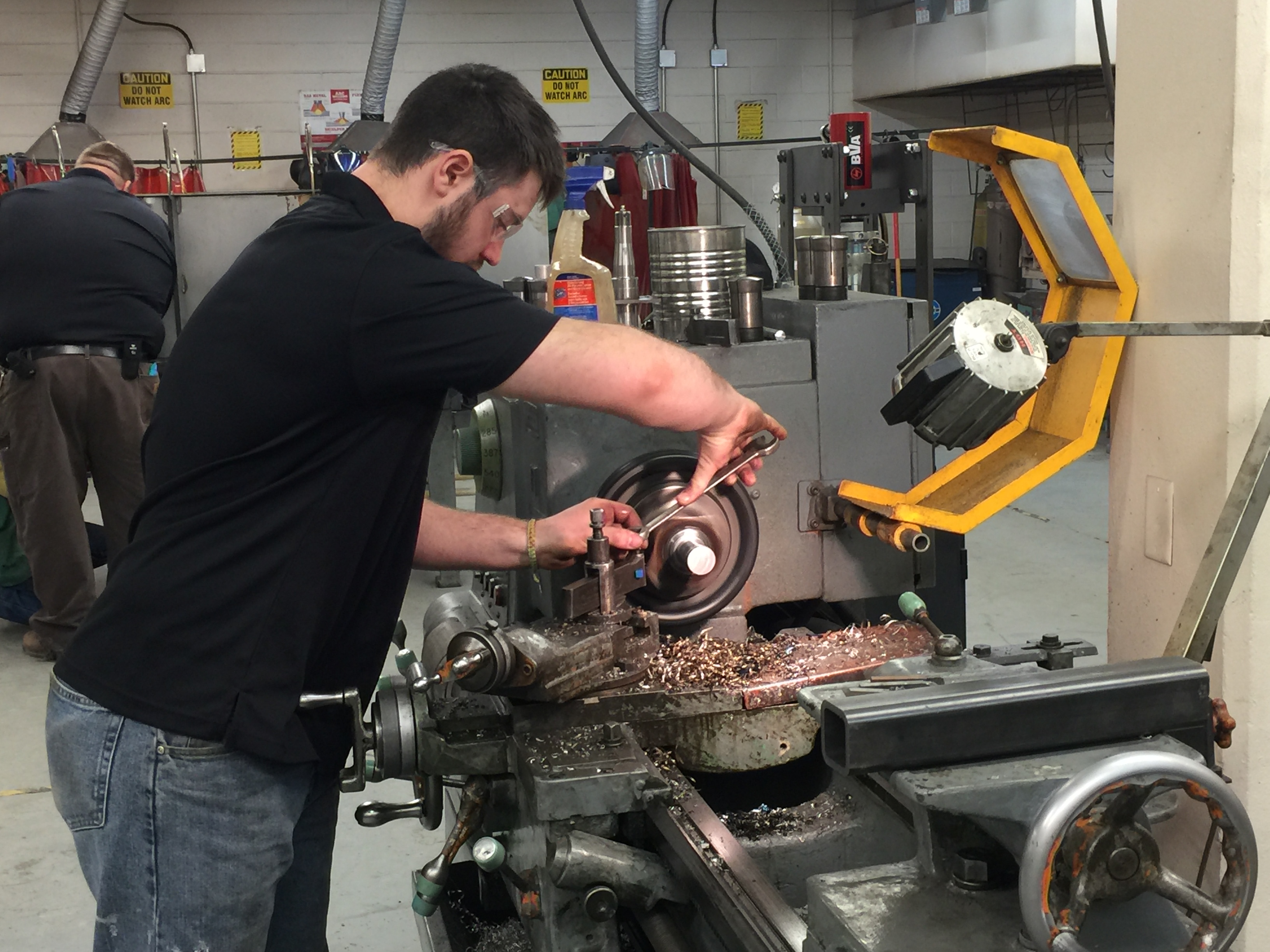 Manufacturing is a key economic development component in Madison and Jefferson County. Home to several global companies, Madison has a long-standing presence in manufacturing dating back centuries. Madison Consolidated Schools is fortunate to have a coalition of community leaders who represent a diverse group of manufacturing companies who serve as partners in education and mentors to our teachers, staff, and students. Our partners have, and continue to invest a great deal of time, equipment, financial and/or human resources to help Madison Consolidated High School expand and develop our Advanced Manufacturing pathway curriculum and work-based learning experiences for our students.
While our primary focus is educating and preparing students for college and career opportunities, this unique partnership also helps us to better understand the growing needs of our community employers, what they look for in terms of workforce development, and allows us to help meet those needs by developing career-ready students in the field of Advanced Manufacturing.
Invest in Education that is Aligned with Industry Sectors by Region: Jennifer Hensler, College & Career Readiness Coordinator, works with regional partners to understand what we need to know about area industries which are important to and fuel our regional economy, what they anticipate to be their strategic needs down the road, and how we can help create curriculum to prepare students for college and/or career.
Increase Work and Learn Opportunities for Students: partnerships are developing with numerous community business and industry leaders to create opportunities which allow us to focus on internships, work-based learning environments, and apprenticeships for students in areas of potential interest.
Build Sector Partnerships: A sector partnership is defined by industry, businesses, a workforce system, and community organizations working together. MCS is continuing to build partnerships with local, global industries, business leaders, the non-profit sector, and community organizations such as economic development entities to understand the local/regional climate and opportunities for educational impact within our walls and into our community.


As part of our PLTW curriculum and Advanced Manufacturing pathway, Cub Manufacturing offers students the opportunity to directly apply classroom learning in a production environment. Be sure to take a minute and check our what our students are doing in the shop!